As part of Repair Kits, Wooden handles were available for Czechoslovakian vz58 Bayonets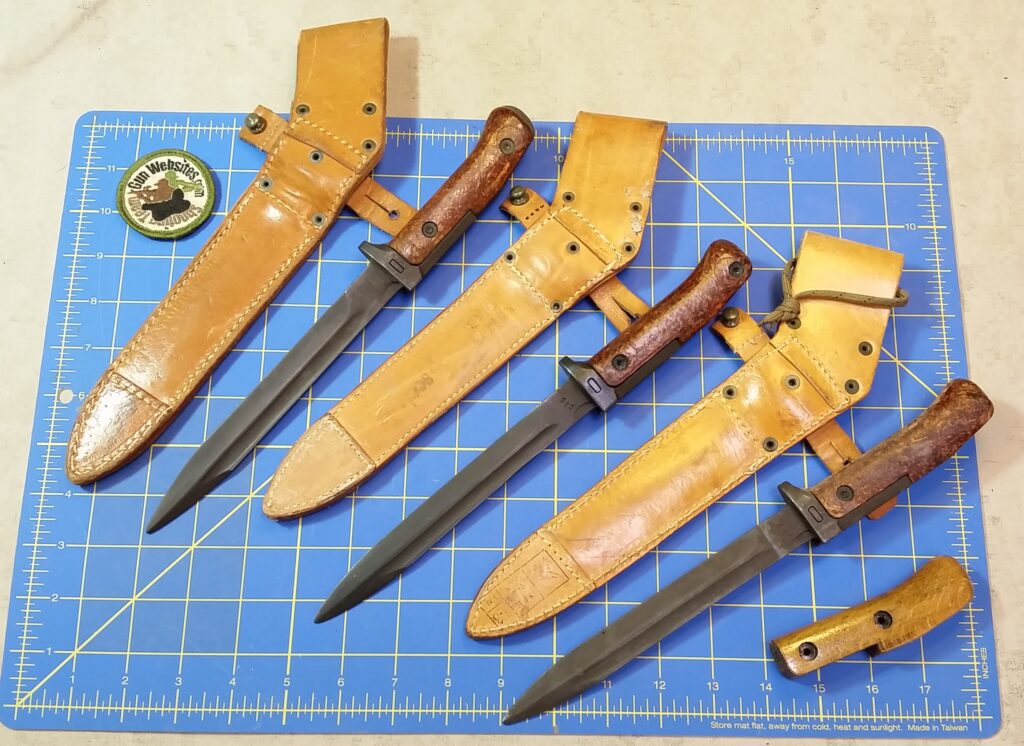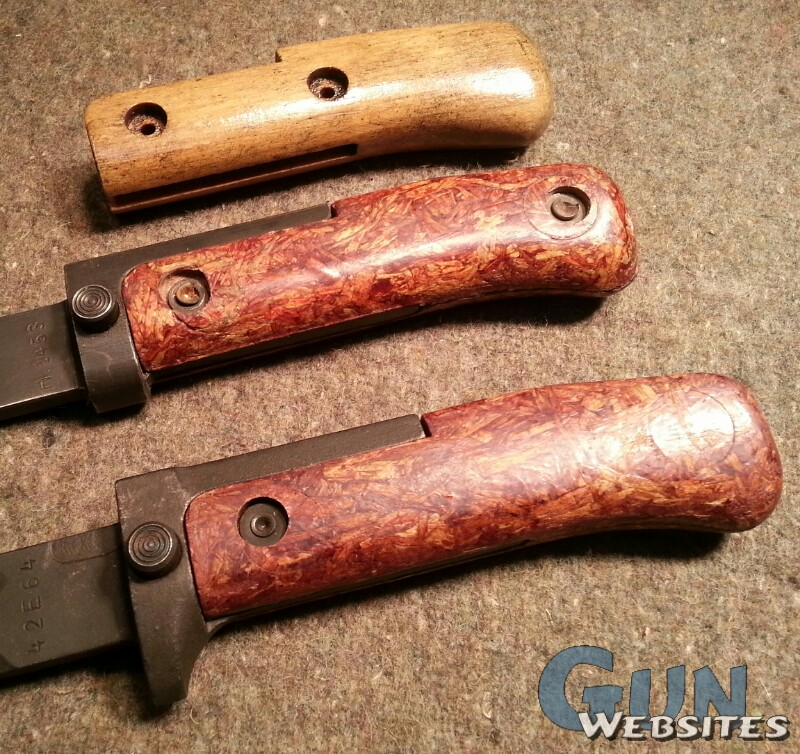 Vz.58 Armorers Chest w/ Spare Parts
We take a quick look at the Vz.58 Armorers Chest w/ Spare Part
This Set Includes;
10 Un-Issued 30-Round Magazines,
2 Slings,
5 Buttstocks,
3 Pistol Grips,
4 Lower Forearms,
2 Upper Forearms w/Gas Tube,
2 Complete Folding Stocks w/All Mounting Hardware
1 Spare Stock Arm.
3 Bayonets( Issued In 1961)
Stocks Made Of Various Wood And Bakelite.
Bayonet Replacement Handle And Handle Parts (Mounting Hardware) Are Also Included.
Included Are
5 Top Cover Assy,
5 Annular Hammer/Relay Striker,
2 Bolt Carriers,
2 Locking Piece,
2 Stripped Bolts
6 Extractors,
8 Firing Pins,
4 Split Pins,
10 Muzzle Nuts,
3 Butt Plates,
3 Pistons,
2 Piston Springs,
3 Recoil Main Springs,
3 Annular Hammer/Striker Springs, 2 Trigger Flat Springs,
4 Rear Sight Leaf Springs,
4 Front Sight Posts,
6 Cleaning Brushes,
10 Cleaning Rod Pieces,
4 Trigger Pins.
& Dozens of more Small Parts