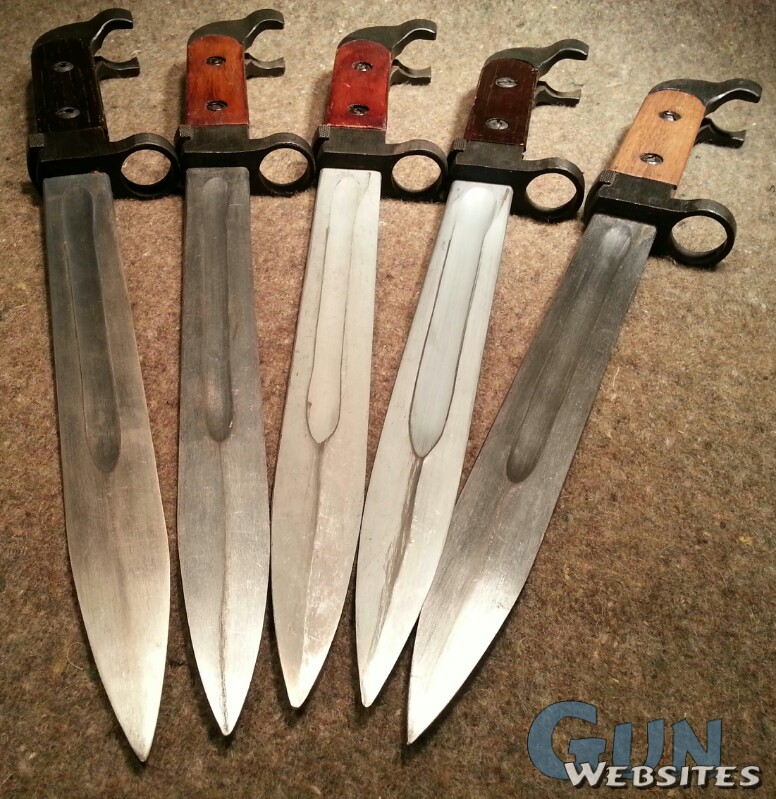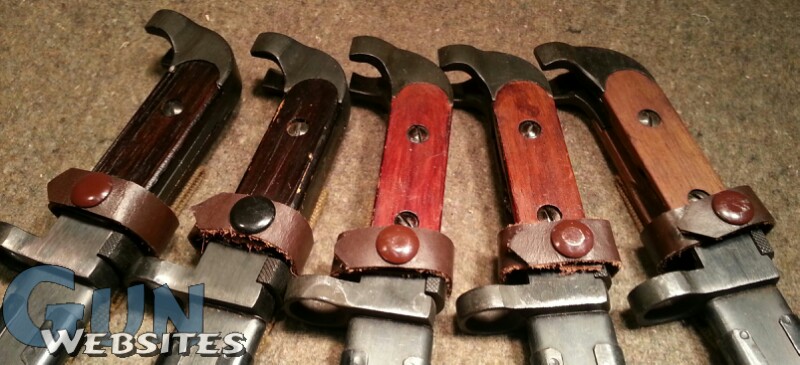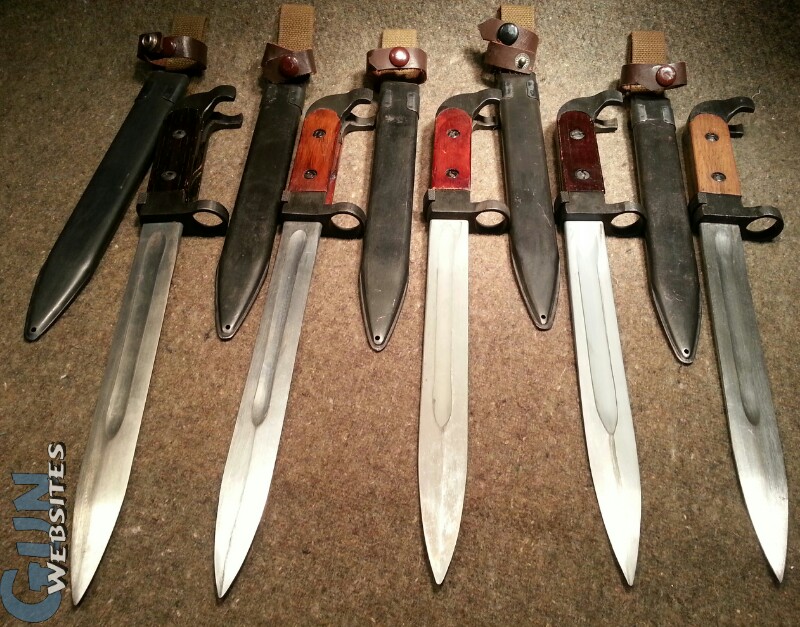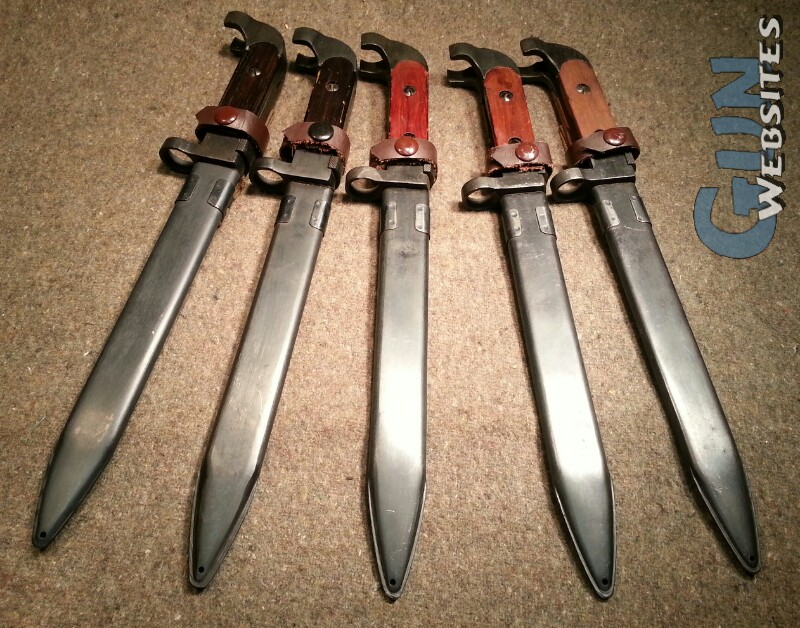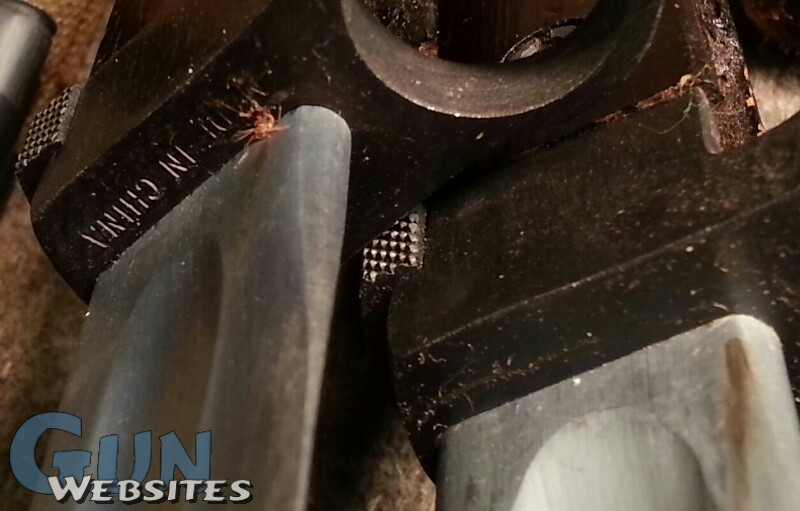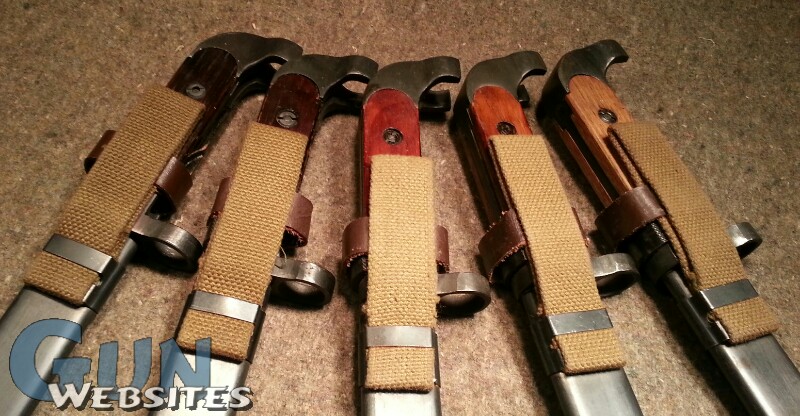 Chinese AK47 Bayonets
Chapter Two, cont.
The examples of Chinese AK47 bayonets shown in Figures 23 and 24 were both made and sold as U.S. import items. Both knives feature blued steel metal for the parts of the hilts. The scales on both are Chinese Chu wood with those on the knife in Figure 23 being stained dark brown to match the furniture on the Polytech Legend AK47 that the bayonet came with and those on the knife in Figure 24 stained orange brown. The bayonet in Figure 24 is a separate import item made for the U.S. collectors market.
The scabbards on both bayonets are blued metal and are similar to the Early Russian AK47 scabbard. They are slightly narrower than the Russian version (25 mm vs. 26 mm). This is accomplished by eliminating the tensioning spring found in other AK47 bayonet scabbards. Due to this, the rivet for holding the tensioning spring in is noticeably absent. The bands, which attach the hangers, are also made of thinner metal on the Chinese bayonets than on the other AK47 bayonets.
Figure 23. Chinese AK47 Bayonet From Page 21 Kalashnikov Bayonets © 2002 by Martin Ivie Reprinted with permission of the authorSold With Polytech Legend, Front and Back
(Visited 56 times, 1 visits today)